Workshop at FIMA – 26th April: Bioeconomy with woody and herbaceous agricultural residues in the Ebro Valley - Proposals towards 2030

30 March 2022
On 26th April, INtercamBIOM is organising a workshop to promote the collection and use of biomass from herbaceous and woody agricultural residues. It will analyse the status and possible measures needed to make the massive use of these agricultural residues a reality by 2030.
The workshop will start with a presentation of the current framework for energy use. Through a panel with key territorial actors, possible value chains will be assessed, and what needs to be promoted. After the panel, the floor will be opened to the participants so that they can contribute their vision and proposals.
Venue: Zaragoza Trade Fair. Congress Centre - Hall 1.
Format: face-to-face (room for up to 50 people)
Off-site availability: after the event. By deferred recording.
Day, time: 26th April. From 11:30 to 13:30h
Attendance is free of charge, although prior registration is required due to the limited capacity of the workshop room.

Agenda in brief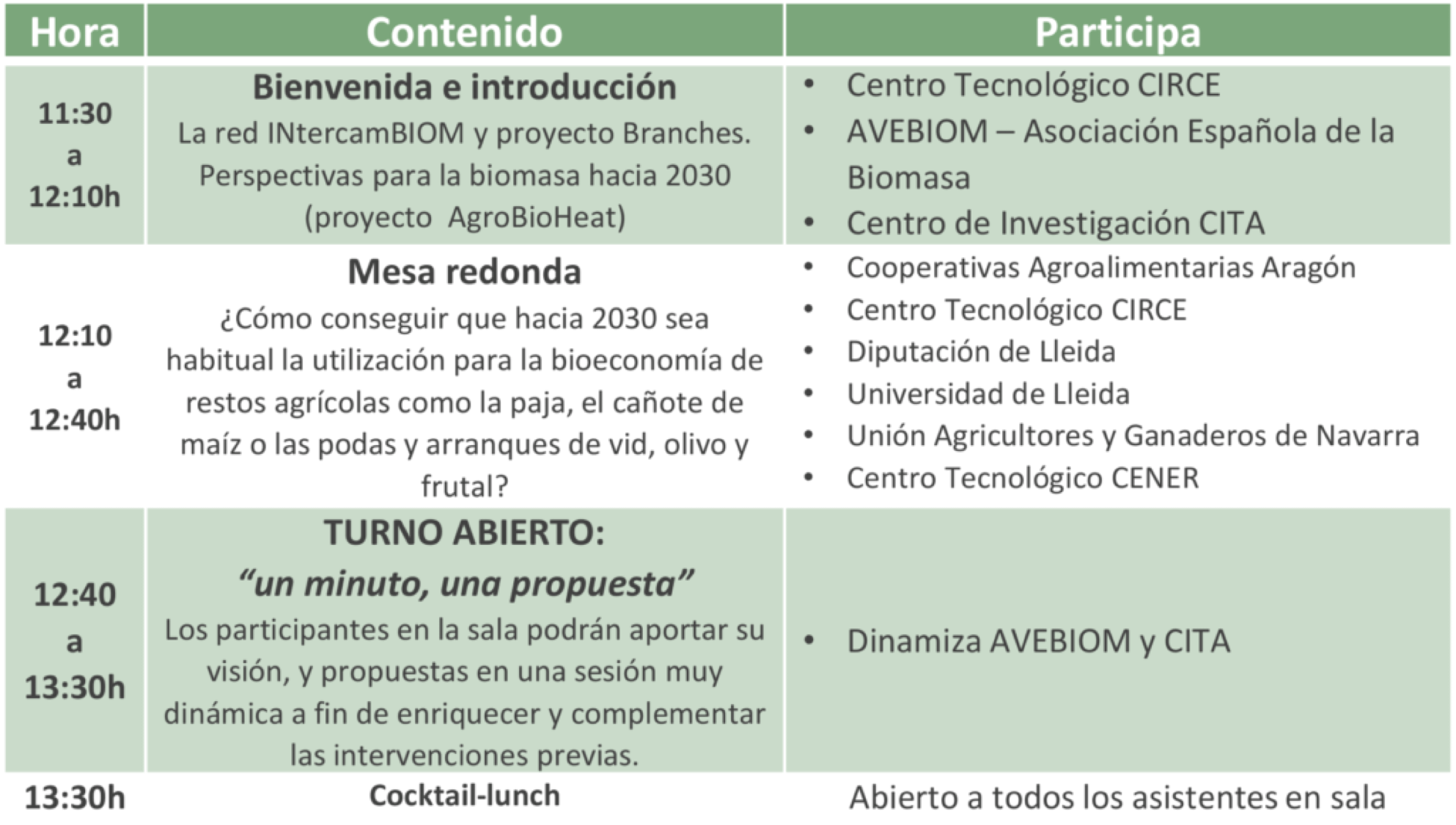 Important for assistance
Due to limited capacity of the workchop room, registration is required. In case of overbooking, registered participants will be asked to confirm their attendance in order to keep their place.
Remember that if you are unable to attend, but would like to receive a summary and link to the recording after the event, you must register for the event, marking that you only want the information after the event.
MORE INFORMATION
Original news (in Spanish): LINK